Available here are these Hokusai posters and prints, among others: The Great Wave at Kanagawa, Untitled, Boy on Mt. Fuji, Goldfinch and Cherry Tree, Mount Fuji, Old Tiger in the Snow, Flowers, Wagtain and Wisteria, Tiger Amongst the Bamboo with Full Moon, Hydrangea and Swallow, The Kirifuri Waterfall at Mt. Kurokami in Shimotsuke Provence, Wave, Rainstorm Beneath the Summit (The Black Fuji), Landscape Spring and Summer, Two Small Fishing Boats on the Sea, Women, Soshu Kajikazawa in Kai Provence, The Poet Abe No Nakamaro, Red Fuji - Fine Wind Clear Morning.
---
Hokusai Posters & Art Prints
| | | | |
| --- | --- | --- | --- |
| --- | This store brought to you by | | --- |

All artwork by Hokusai Katsushika at Art.com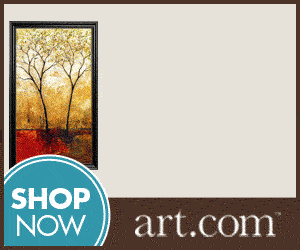 Copyright © 2004- by Ace Toscano. All rights reserved.
(We are not affiliated with sites promoted in paid ads appearing on this or any page.)