Gustav Klimt Bio

Austrian iconoclast Gustav Klimt (1862 – 1918) triumphed over childhood poverty to significantly influence the Viennese Secession and Art Nouveau movement. Klimt's elaborate, explicitly sensual works expressed themes of regeneration, love and death, and incorporated Egyptian, Classical Greek, Byzantine and Medieval styles. Klimt also utilized symbols representing art's liberation from traditional culture. Laying the groundwork for Art Deco and Modernism, Klimt's creative influence can still be seen in today's art, decorations and jewelry.

---

"All art is erotic." ~ Gustave Klimt

---

Associated with art nouveau and the greater rebellion against traditional art, Gustav Klimt was one of the most innovative and controversial artists of the early twentieth century. As his work evolved from the accepted classical-realistic style to one which was too bold, decorative and erotic for the establishment, he faced increasing criticism and attacks. In 1897 Klimt and a group of fellow artists formed the Secession, a group dedicated to challenging the conservative Academy of Fine Arts. With Klimt serving as president, The Secession in due course became the most influential artistic organization in Vienna.

Gustav Klimt was born in Baumgarten, a suburb of Vienna, on July 14, 1862. He grew up in poverty though his father, an engraver of gold and silver by trade, encouraged him to pursue a career in art. His formal artistic training began at Kunstgewerbeschule in Vienna...¹
---

All Gustav Klimt Posters and Prints >>
---
Featured Gustav Klimt Posters & Art Prints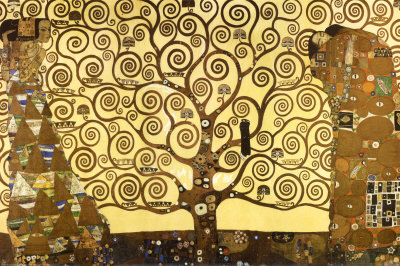 The Tree of Life
by Gustav Klimt.
View/Buy The Tree of Life here.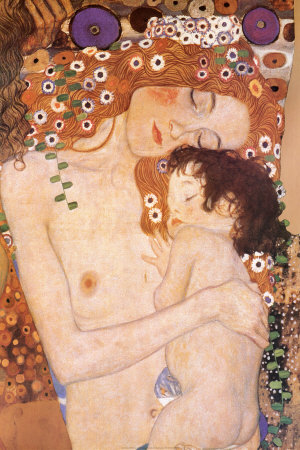 Mother and Child (detail from The Three Ages of Woman)
by Gustav Klimt.
View/Buy Mother and Child here.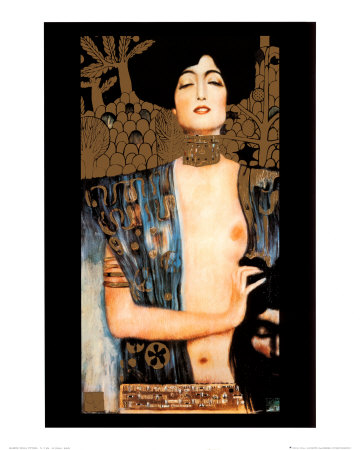 Judith
by Gustav Klimt.
View/Buy Judith here.
Gustav Klimt Posters by Subject
Early | Friezes | Landscapes | Later | Places | Women |



---
---
Related Art Sites
Recommended books on Gustav Klimt: Gustav Klimt: The Ronald S. Lauder and Serge Sabarsky Collections by Renee Price; Klimt (Big Art) by Gottfried Fliedl; Gustav Klimt: Drawings & Watercolors by Rainer Metzger; Gustav Klimt: Landscapes by Christian Huemer, Peter Peer, Verena Perlhefter, and Carl E. Schorske; Gustav Klimt by Jane Kallir; Gustav Klimt: Painter of Women (Pegasus) by Susanna Partsch; Klimt: Colour Library (Phaidon Colour Library) by Catherine Dean; Gustav Klimt: From Drawing to Painting, Harry N. Abrams; Gustav Klimt, Harry N. Abrams.
Available here are these Gustav Klimt posters and prints, among others: The Kiss, Virgin, The Embrace, Mother and Child, The Forest, The Tree of Life - Stoclet Frieze, Erfullung, Goldfish, Beechwood Forest 1903, Kiss 1907-1908, Sea Serpents IV, Three Ages of Woman (Detail), The Kiss (Gold), and Danae.
---
© Copyright 2003- by Ace Toscano. All rights reserved.