Paul Klee Bio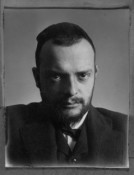 Paul Klee (1879 – 1940) was an ingenious modern art master with an extensive stylistic range. Klee created small, delicate works, filling them with traces of dreams, music, poetry, and stylistically blended primitive art, Surrealism, Cubism and children's art. Klee's initial pen-and-ink drawings were transformed after he visited Tunisia and became smitten with the color and light he found there. Fusing abstraction with reality, Klee fills his work with complex symbols derived from the unconscious. Klee's work and innovations profoundly influenced 20th century Surrealism, Abstract and Nonobjective art.
Klee has been variously associated with Expressionism, Cubism, Futurism, Surrealism, and Abstraction, but his pictures are difficult to classify. He generally worked in isolation from his peers, and interpreted new art trends in his own way. He was inventive in his methods and technique. Klee worked in many different media—oil paint, watercolor, ink, pastel, etching, and others. He often combined them into one work. He used canvas, burlap, muslin, linen, gauze, cardboard, metal foils, fabric, wallpaper, and newsprint. Klee employed spray paint, knife application, stamping, glazing, and impasto, and mixed media such as oil with watercolor, water color with pen and India ink, and oil with tempera.
---
"Beauty is as relative as light and dark. Thus, there exists no beautiful woman, none at all, because you are never certain that a still far more beautiful woman will not appear and completely shame the supposed beauty of the first." ~ Paul Klee
---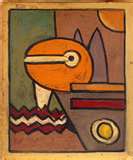 He was a natural draftsman, and through long experimentation developed a mastery of color and tonality. Many of his works combine these skills. He uses a great variety of color palettes from nearly monochromatic to highly polychromatic. His works often have a fragile child-like quality to them and are usually on a small scale. He often used geometric forms as well as letters, numbers, and arrows, and combined them with figures of animals and people. Some works were completely abstract. Many of his works and their titles reflect his dry humor and varying moods; some express political convictions. They frequently allude to poetry, music and dreams and sometimes include words or musical notation. The later works are distinguished by spidery hieroglyph-like symbols. Rainer Maria Rilke wrote about Klee in 1921, "Even if you hadn't told me he plays the violin, I would have guessed that on many occasions his drawings were transcriptions of music."¹
---

All Paul Klee Posters and Prints >>
---
Featured Paul Klee Posters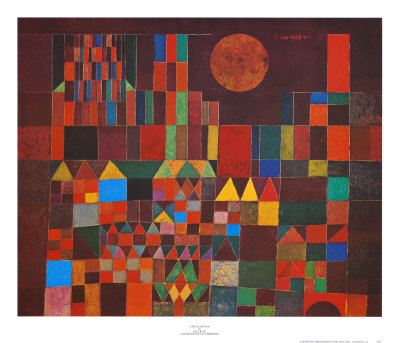 Castle and Sun
26 in. x 22 in.



New Harmony, 1936
24 in. x 34 in.



Notte Egiziana
12 in. x 10 in.

---
Sites of Interest
---
Books On Paul Klee
Books on Paul Klee >>

All Arts & Photography Books >>

---
These are among Paul Klee's best known paintings: Castle and Sun, Flora on the Sand, Primary Route and Bypasses, The Rose Garden, The Golden Fish, Vergesslicher Engel, Ad Parnassum, Federpflanze, New Harmony, Versunkene Landschaft, Senecio, Fish Magic, Notte Eqiziana, Il Giardino del Tempio, Engel Voller Hoffnung, Sinbad the Sailor, Seiltanzer, Garden View, Rose Garden 44, Head of Man. (www.aceswebworld.com)
---
© Copyright 2003- by Ace Toscano. All rights reserved.