Dale Earnhardt Sr. Biography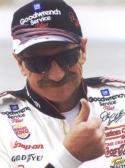 Born into a racing family in Kannapolis, North Carolina on April 29, 1951 - his dad, Ralph Earnhardt, has been named one of the 50 greatest NASCAR drivers of all time - Dale Earnhardt began driving in local events when he was 14 years old. At 24, two years after his father died of heart failure while working on his race car, he debuted on the NASCAR circuit.
---
"It's the same thing in life. If you got a problem and you don't address it in racing or with a crew member or anybody, it's going to get worse. It's not a healthy thing; it's not a competitive thing. It's going to hamper everything about your team or whatever. You got to address it and fix it." ~ Dale Earnhardt on dealing with problems
---
His biggest break came in 1978 when Rod Osterlund enlisted him to drive for his team. 1979 was Dale's first full year... (
Read more at Ace's Bio-Farm.
)
---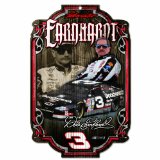 All Dale Earnhardt Sr Merchandise >>>

---
Dale Earnhardt Sr. Posters
All Dale Earnhardt Sr. Posters - Click Here

Best Dale Earnhardt Sites
The Earnhardt Connection
Dale Sr. at Wikipedia
Dale Earnhardt Inc.
Tribute to Dale Sr. at NASCAR.com
DaleEarnhardtSr.org
© Copyright 2004- by Ace Toscano. All rights reserved.
NASCAR® is a registered trademark owned by the National Association for Stock Car Auto Racing, Inc. The operator of this web site is not affiliated with, endorsed by, or sponsored by the NASCAR® organization.