Baseball Store | Ted Williams Posters | Fathead Graphics
Theodore Samuel Williams (August 30, 1918 – July 5, 2002), best known as

Ted Williams

, nicknamed

The Kid

, the Splendid Splinter, Teddy Ballgame and The Thumper, was a

MLB baseball player

who played

left field

in Major League Baseball. He played 19 seasons, twice interrupted by military service as a Marine Corps pilot, with the

Boston Red Sox

.

Williams was a two-time American League Most Valuable Player (MVP) winner, led the league in batting six times, and won the Triple Crown twice. He had a career batting average of .344, with 521 home runs, and was inducted into the Baseball Hall of Fame in 1966. He is the last player in Major League Baseball to bat over .400 in a single season (.406 in 1941). Williams holds the highest career batting average of anyone with 500 or more home runs. His career year was 1941, when he hit .406 with 37 HR, 120 RBI, and 135 runs scored. His .551 on base percentage set a record that stood for 61 years. An avid sport fisherman, he hosted a television show about fishing and was inducted into the Fishing Hall of Fame.

Ted Williams was born in San Diego, California as Teddy Samuel Williams, named after his father, Samuel Stuart Williams, and Teddy Roosevelt. At some point, the name and date of birth on his birth certificate was changed to Theodore, but his mother and his closest friends always called him Teddy. His father was a soldier, sheriff, and photographer from New York and greatly admired the former president. His mother, May Venzor, was a Salvation Army worker from Ciudad Juarez, Mexico.¹

Here are the stats for Ted Williams' two MVP seasons, 1946 and 1949, along with 1941, his .406 year. Ted was always known for his "eye," as indicated by the number of Base on Balls he earned.

Ted Williams' MVP & .406 Seasons
YEAR
TEAM
LG
G
AB
R
H
2B
3B
HR
RBI
BB
SO
SB
CS
BA
1941
Bos
AL
143
456
135
185
33
3
37
120
147
27
2
4
.406
1946
Bos
AL
150
514
142
176
37
8
38
123
156
44
0
0
.342
1949
Bos
AL
155
566
150
194
39
3
43
159
162
48
1
1
.343

Featured here are Ted Williams posters, photos, giant Fathead wall graphics, collectibles and apparel.
---
Ace's MLB Baseball Store
Apparel, Posters, Jerseys, T-Shirts, Caps, Jackets, Women's, Infants, Books,
Cards, Collectibles, Auto Accessories, Jewelry, DVDs, Video Games
Apparel

Posters

Collectibles

Books

Ace's MLB Store - Get Your Ted Williams Merchandise Here!
Ted Williams Posters & Photos
** All Ted Williams Posters & Photos **
Red Sox Life-Size Fathead Wall Graphics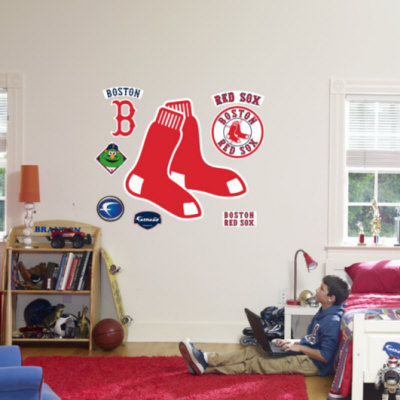 Boston Red Sox Logo Wall Decal
39 in. x 38 in.
Buy at AllPosters.com


© Copyright 2003- by Ace Toscano. All rights reserved.
We are not affiliated with MLB or MLB's official site.