Baseball Store | Manny Ramirez Posters | Fathead Graphics
Manuel Aristides Ramírez (born May 30, 1972 in Santo Domingo, Dominican Republic) an American League outfielder, started the 2011 season with the Tampa Bay Rays having been traded from The Dodgers to the Chicago White Sox in mid-season of 2010. Manny announced his retirement soon after it became known that for the second year in a row he had tested positive for performance inhancing substances. Thus comes to an end a long and successful career.

In 1985, he joined his father and mother who relocated from the Dominican Republic to the Washington Heights section of Manhattan. He joined the Red Sox in 2001, after spending the first part of his career with the Cleveland Indians (1993-2000).

From 1993 to 2000 Ramírez collected 236 home runs and 804 RBI in 967 games for the Cleveland Indians, including a career-high 45 home runs in 1998, and a career-high 165 RBI in 1999, when he hit .333 with 44 homers and scored 131 runs (also a career-high). His 165 RBI in 1999 was the highest total by any player since Jimmie Foxx (1938). His 1999 season was all the more impressive, since he played in just 147 games. During his time in Cleveland he played in two World Series.

In the summer of 2003, after missing several games with pharyngitis, Ramírez was criticized by the Boston sports media and many fans. When it became public that he was spotted in a bar (in the same hotel where Ramirez lives) with a close friend, Yankees infielder Enrique Wilson when Ramirez was supposedly too ill to play, the controversy grew, causing Boston manager Grady Little to bench Ramírez for one game. Despite his strong play in the 2003 post-season, Ramírez's Red Sox lost in heartbreaking fashion to the Yankees in a seven game showdown in the ALCS. The new Red Sox ownership and management, trying to rid themselves of his massive contract, put Ramirez on irrevocable waivers, thus making him available to any team willing to assume the remainder of his contract. However, all 29 other teams passed on the opportunity to claim Ramirez.¹

Below are stats for three of Manny's most productive years.

Manny Ramirez's Most Productive Seasons
YEAR
TEAM
LG
G
AB
R
H
2B
3B
HR
RBI
BB
SO
SB
CS
BA
1999
CLE
AL
147
522
131
174
34
3
44
165
96
131
2
4
.333
2004
Bos
AL
152
568
108
175
44
0
43
130
82
124
2
4
.308
2005
Bos
AL
152
554
112
162
30
1
45
144
80
119
1
0
.292

Featured here are Manny Ramirez posters, photos, giant Fathead wall graphics, collectibles and apparel.
---
Ace's MLB Baseball Store
Apparel, Posters, Jerseys, T-Shirts, Caps, Jackets, Women's, Infants, Books,
Cards, Collectibles, Auto Accessories, Jewelry, DVDs, Video Games
All Apparel

Equipment

Posters

Books

Ace's MLB Store - All Teams, All Players
Manny Ramirez Posters & Photos
All Manny Ramirez Posters & Photos >>>
Manny Ramirez Giant Fathead Wall Graphics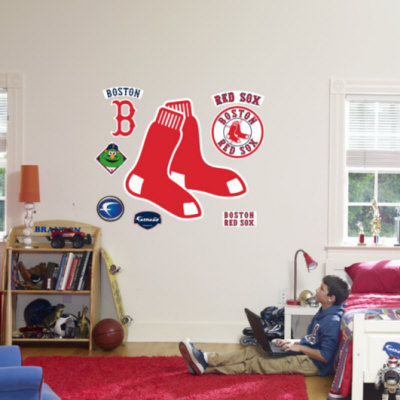 Boston Red Sox Logo Wall Decal
39 in. x 38 in.
Buy at AllPosters.com


© Copyright 2003- by Ace Toscano. All rights reserved.
We are not affiliated with MLB or MLB's official site.