Grateful Dead Store
Grateful Dead Posters
Dead MP3s
Tickets
Grateful Dead Bio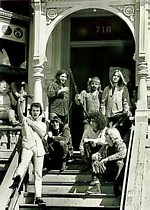 One of the most popular touring bands of all time, The Grateful Dead have long been associated with the free-love acid-dropping hippie era, their extended improvisational live performances, and their legions of loyal fans. The antithesis of a studio band, Jerry Garcia and Company, always seemed more at home on the road. Yet, among their albums are classics that define not only the group, but a period of our history.
Among the group members were Jerry Garcia, Bob Weir, Phil Lesh, Ron "Pigpen" McKernan, Bill Kreutzmann, Micky Hart, Keith & Donna Godcheaux, and Brent Mydland.
---
"It's pretty clear now that what looked like it might have been some kind of counterculture is, in reality, just the plain old chaos of undifferentiated weirdness." ~ Jerry Garcia
---
The Dead evolved from Mother McCree's Uptown Jug Champions, a band that featured Jerry Garcia, Bob Weir and Ron "Pigpen" McKernan. They changed their name to the Warlocks in 1965 and added Phil Lesh and Bill Kreutzmann to their roster. By the end of the year, the band had changed their name to the Grateful Dead and were all living in a communal house situated at 710 Ashbury Street in San Francisco.¹
¹ Complete Bio at Ace's Bio-Farm.
---
Bargains Galore @ Ace's Music Store
CDs, DVDs, Posters, T-Shirts, MP3s, Books, Guitar Hero
Music

Tees, etc.

More Posters

Books

The Grateful Dead Store >>>
---
Grateful Dead Posters, Photos & T-Shirts
Grateful Dead Posters & Tees >>> Grateful Dead T-Shirts >>>
Grateful Dead MP3 Downloads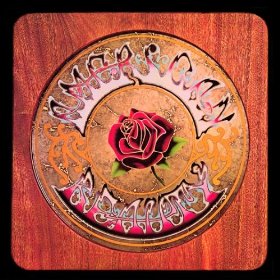 All Grateful Dead Downloads >>

---
Sites That Rock
© Copyright 2003- by Ace Toscano. All rights reserved.