The Beatles Store
The Beatles Posters
The Beatles MP3s
Tickets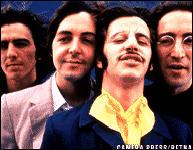 The Beatles were undoubtedly the most popular and influential group in rock music history. Comprising the group were four Englishmen, all from Liverpool: George Harrison (1943 -2001), John Lennon (1940-1980), Paul McCartney (1942-...), and Ringo Starr (born Richard Starkey, 1940-...). Lennon and McCartney wrote and sang most of the Beatles' songs. Harrison played lead guitar, Lennon played rhythm guitar, McCartney played bass, and Starr played drums.
---
The Beatles can be traced back to the Quarrymen, a group formed by John Lennon and five other musicians in the mid-1950's. Paul McCartney joined the group in 1957 after he and John Lennon met at a church function. George Harrison joined the band shortly thereafter. The three, plus bass guitarist Stu Sutcliffe and original drummer Pete Best played under several names before settling on the Beatles in 1960.
Pete Best was replaced by a drummer named Ringo Starr in 1962. That same year, Brian Epstein, a Liverpool record store owner who had become their manager in 1961, secured a record contract for the group.¹
¹ Complete Bio at Ace's Bio-Farm.
---
Bargains Galore @ Ace's Music Store
CDs, DVDs, Posters, T-Shirts, MP3s, Books, Guitar Hero
Music

Tees, etc.

More Posters

Books

The Beatles Store >>>
---
The Beatles Posters, Photos & T-Shirts
All Beatles Posters & Tees >>> Beatles T-Shirts >>>
The Beatles MP3 Downloads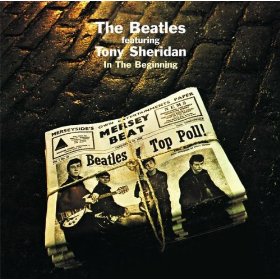 Beatles and Beatles Tribute Bands Downloads >>

---
Sites That Rock
© Copyright 2003- by Ace Toscano. All rights reserved.