Bob Dylan Store
Bob Dylan Posters
Bob Dylan MP3s
Tickets
Bob Dylan Biography

Bob Dylan (born Robert Allen Zimmerman on May 24, 1941) is an American singer-songwriter, musician, painter, poet and, more recently, disc jockey, who has been a major figure in popular music for five decades. Much of his most celebrated work dates from the 1960s when he was, at first, an informal chronicler and then an apparently reluctant figurehead of social unrest. A number of his songs, such as "Blowin' in the Wind" and "The Times They Are a-Changin'," became anthems for both the civil rights and the anti-war movements.
---
"Don't matter how much money you got, there's only two kinds of people: there's saved people and there's lost people." ~ Bob Dylan
---
Dylan's early lyrics incorporated political, social and philosophical, as well as literary, influences. They defied existing pop music conventions and appealed hugely to the then burgeoning counterculture. While expanding and personalizing genres, he has explored many traditions of American song, from folk, blues and country to gospel, rock and roll and rockabilly to English, Scottish and Irish folk music, and even jazz and swing.
Dylan performs with guitar, piano and harmonica. Backed by a changing line-up of musicians, he has toured steadily since the late 1980s on what has been dubbed the Never Ending Tour. His accomplishments as a recording artist and performer have been central to his career, but his greatest contribution is generally considered to be his songwriting.¹
---
Bargains Galore @ Ace's Music Store
CDs, DVDs, Posters, T-Shirts, MP3s, Books, Guitar Hero
Music

Tees, etc.

More Posters

Books

All Things Dylan >> Ace's Music Super-Store >>
---
Bob Dylan Posters, Photos & T-Shirts
Bob Dylan MP3 Downloads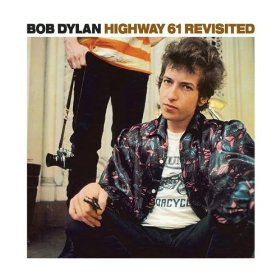 All Bob Dylan Downloads >>

---
Sites That Rock
© Copyright 2003- by Ace Toscano. All rights reserved.