Rap/Hip Hop Posters
Rap/Hip Hop T-Shirts
Women's Music Tees
Rap/Hip Hop MP3s
Music Store
Tickets
Rap, Hip Hop, R&B; Posters, T-Shirts, DVDs, CDs, MP3s. It's time to decorate your room with posters, prints, and photos featuring these Rap and Hip Hop artists, among others: 50 Cent, G-Unit, Tupac, Snoop Dogg, Eminem, Jay-Z, Dr. Dre, Rick Ross, Obie Trice, DMX, Yung Joc, Cham, Pharrell, Busta Rhymes, E-40, Pimp C, Ice Cube, T.I., Shawnna, Jurrasic 5, Pastor Troy, Field Mob, Chamillionaire, Tha Dogg Pound, Cam 'Ron, DJ Kaled, Ne-Yo, Ghostface Killah, Bubba Sparxxx. Also available are Rap t-shirts, CDs, DVDs and MP3s.
Rap/Hip Hop Posters
** More Rap and Hip-Hop Posters (More than 300 items!) **

Rap/Hip Hop T-Shirts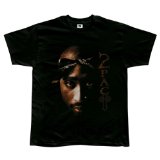 Zillions of Music T-Shirts @ Amazon.com

Women's Music T-Shirts
---
---
All Rap & Hip-Hop Downloads >>


© Copyright 2003- by Ace Toscano. All rights reserved.

¹ According to Billboard