Bruce Springsteen Store
Bruce Springsteen Posters
Springsteen MP3s
Tickets
Bruce Springsteen Biography
Bruce Springsteen has earned numerous awards for his work, including nineteen Grammy Awards, two Golden Globes and an Academy Award, and continues to have a strong global fan base. He has sold more than 65 million albums in the United States and 120 million worldwide.
---
"Songwriting allows you to cheat tremendously. You can present an entire life in a few minutes. And then hopefully, at the end, you reveal something about yourself and your audience and the person in the song." ~ Bruce Springsteen
---
Bruce Frederick Joseph Springsteen (born September 23, 1949), nicknamed "The Boss", is a
guitar
playing American singer-songwriter. He records and tours with the E Street Band. Springsteen is widely known for his brand of heartland rock infused with pop hooks, poetic lyrics, and Americana sentiments centered on his native New Jersey.
His most successful studio albums, Born to Run and Born in the U.S.A., epitomize his penchant for finding grandeur in the struggles of daily life in America. Because of his support for the presidential campaigns of Senator John Kerry and Senator Barack Obama, Springsteen has gradually become identified with liberal politics. He is also noted for his support of various relief and rebuilding efforts in New Jersey and elsewhere, and for his response to the September 11th attacks, on which his album The Rising reflects.¹
---
Bargains Galore @ Ace's Music Store
CDs, DVDs, Posters, T-Shirts, MP3s, Books, Guitar Hero
Music

Tees, etc.

More Posters

Books

All Bruce Springsteen Items >> Ace's Music Super-Store >>
---
Bruce Springsteen Posters, Photos & T-Shirts
All Bruce Springsteen Posters & Tees >>> Bruce Springsteen T-Shirts >>>
Bruce Springsteen MP3 Downloads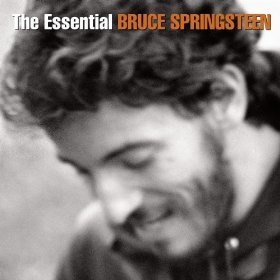 All Bruce Springsteen Downloads >>

---
Sites That Rock

© Copyright 2003- by Ace Toscano. All rights reserved.