Football Store | Brett Favre Posters | Fathead Graphics
Brett Lorenzo Favre (pronounced "färv"), born on October 10, 1969 in Gulfport, Mississippi, announced his retirement following the 2007 season. He had been the starting quarterback for the Green Bay Packers of the National Football League (NFL). However, before the beginning of the 2008 season, he let it be known that he wanted to play again. Subsequently, he was traded to the New York Jets. After an up and down season, he retired again, only to resurface later as a possible addition to the Minnesota Vikings. Signed during the pre-season, he had one of his greatest seasons ever and nearly propelled the Vikings to the Superbowl.

Favre started at the quarterback position for The University of Southern Mississippi for four years before being selected in the second round of the 1991 NFL Draft by the Atlanta Falcons. After one season with the Falcons, Favre was traded to the Green Bay Packers on February 10, 1992 for a first-round draft pick. He became the Packers' starting quarterback in the fourth game of the 1992 NFL season.¹

While playing for the Packers, Farve was elected the NFL's Most Valuable Player three consecutive years - 1995, 1996 and 1997. Here are his MVP stats.

Brett Favre's MVP Seasons
Passing
Rushing
Year
Tm
G
Comp
Att
Pct
Yds
Avg
TD
Int
Sck
Rate
Att
Yds
Avg
TD
FUM
Lost
1995
GBP
16
359
570
63
4413
7.7
38
13
33
99.5
39
181
4.6
3
8
4
1996
GBP
16
325
543
59.9
3899
7.2
39
13
40
95.8
49
136
2.8
2
11
4
1997
GBP
16
304
513
59.3
3867
7.5
35
16
25
92.6
58
187
3.2
1
7
4

Featured here are Brett Favre posters, photos, giant Fathead wall graphics, collectibles and apparel.
---
Ace's NFL Store
Apparel, Posters, Jerseys, T-Shirts, Jackets, Caps, Sweaters, Footwear, Women's,
Infants', Kids', Auto Accessories, Books, DVDs, Collectibles, Cards
Ace's NFL Department Store - All Teams and All Players >>>
All Favre Apparel

Women's

Collectibles

Home

Brett Favre Fan Gear >>>
Brett Favre Posters & Photos
** All Brett Favre Posters & Photos **
Click Here For All NFL Football Posters
Life-Size Fathead Wall Graphics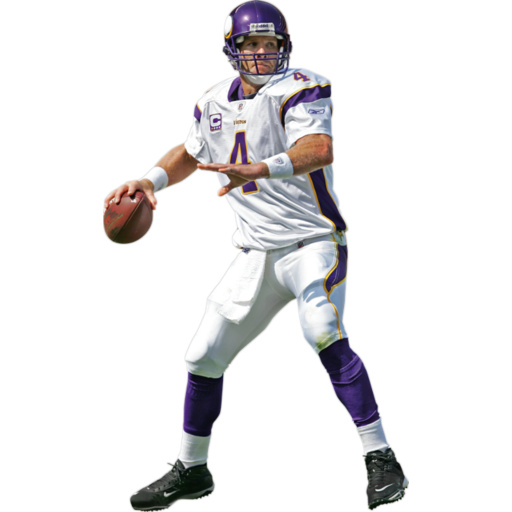 More Giant Fathead NFL Football Graphics

© Copyright 2003- by Ace Toscano. All rights reserved.
We are not affiliated with the NFL's official site.