Sue Grafton Bio
"I want to be the king of American mysteries, not the queen, please. I want to be the king." So said Sue Grafton in an interview with the Chicago Tribune back in 1992. To her fans, she was just that. Sadly, Sue Grafton, a truly great writer, passed away on December 28, 2017 after a 2 year battle against cancer. Long may she live on, through her books, and in our hearts.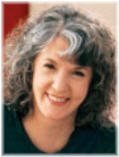 Sue Taylor Grafton (born April 24, 1940) is a vastly popular American author of detective novels. Her works have been published in 28 countries and 26 languages—including international markets her readership is in the millions. She is best known for her chronological series of mystery novels set in and around the fictional town of Santa Teresa, California, written from the perspective of female private investigator Kinsey Milhone. Regarding the progression of her writing, this reply to a reader's question is posted on her website, suegrafton.com:
"I was an English major in college with minors in Fine Arts and Humanities. I attended the University of Louisville my freshman year, transferred to what was then Western Kentucky State Teachers College for my sophomore and junior years, and then graduated from the University of Louisville in the summer of 1961. I started writing seriously when I was 18, wrote my first novel when I was 22, and I've never stopped writing since. Of the first seven novels I wrote, numbers four and five were published. Numbers one, two, three, six, and seven, have never seen the light of day...and rightly so. The eighth novel I wrote was 'A' IS FOR ALIBI."
After Grafton's first book of the series "A" is for Alibi, written and set in 1982, the series continued with "B" is for Burglar, "C" is for Corpse, and so on through the alphabet until ultimately she'll make it from A to Z.¹
---
Sue Grafton Quotes
"I work like a dog on these books. I'm gonna be doing maybe 15 to 18 months between books. A book a year is killing me."
"I will never sell [Kinsey] to Hollywood. And, I have made my children promise not to sell her. We've taken a blood oath, and if they do so I will come back from the grave: which they know I can do."
1 Expanded Bio at Ace's Bio-Farm
I belong to several affiliate programs. When you purchase a book from this site, I earn a commission from amazon. Thank you.