Nelson DeMille Bio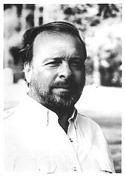 Fans of Nelson DeMille have undoubtedly noticed that more than one of his novels have been set in Long Island, New York. There's good reason - he grew up there. Having been born in New York City on August 23, 1943, to Huron and Antonia DeMille, he and his family relocated to Long Island when he was still a child. Nelson was active in high school athletics, playing football and running track.
After high school he attended Hoftra University for three years before joining the army. DeMille completed Officer Candidate School and served as a First Lieutenant from 1966 to 1969, seeing action as an infantry platoon leader with the First Cavalry Division in Vietnam (in Quang Tri Provence, from November '67 to December '68). A decorated soldier, he was honored with the Air Medal, Bronze Star, and the Vietnamese Cross of Gallantry. The Vietnam War is another recurring theme that runs through DeMille's work.
Following his stint in the service, DeMille came home and returned to Hoftra earning a degree in Political Science and History. He was also awarded the Estabrook Award. With intentions of becoming a novelist, he began writing about what he knew best. "I wanted to write the great American war novel at the time," DeMille said. "I never really wrote the book, but it got me into the writing process."¹
---
Nelson DeMille Quotes
"I suppose to some extent my male heroes are like me - funny, sexy, smart, brave, good looking and humble."
"I use the cliff hanger technique. I try to end every chapter with an air of suspense. I try to leave the reader wanting to turn the page. I try to use short sentences, short paragraphs and short chapters to keep the reader's interest."
Trivia. DeMille's first published novels - The Sniper (1974), The Hammer of God (1974), The Agent of Death (1975), The Smack Man (1975), The Cannibal (1975) and The Night of the Phoenix (1975) - featured Sgt. Joe Ryker, a hard-boiled New York City Cop. These novels were re-released in 1989 under the pseudonym Jack Cannon. Though out of print, they are sought after by collectors and diehard DeMille fans.
I belong to several affiliate programs. When you purchase a book from this site, I earn a commission from amazon. Thank you.