John Sandford Bio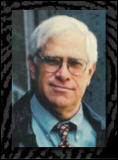 John Sandford is the pseudonym of the Pulitzer Prize-winning journalist John Camp. Camp was born in 1944 and was raised in Cedar Rapids, Iowa. He received his B.A. in American Studies from the University of Iowa, and received his first intensive training and experience as an army journalist and reporter. He served in Korea for 15 months working for his base newspaper.
After the army, Camp spent 10 months working for the Cape Girardeau Se Missourian newspaper before returning to the University of Iowa for his Masters in Journalism. From 1971 to 1978, he worked as a general assignment reporter for the Miami Herald, covering killings and drug cases, among other beats, with his colleague, the Pulitzer Prize-winning journalist Edna Buchanan.
In 1978, Camp joined the St. Paul Pioneer Press as a features reporter. He became a daily columnist at the newspaper in 1980. That same year he was a finalist for the Pulitzer Prize for a series of stories on Native American culture. In 1986, Camp won the Pulitzer Prize for Non-Deadline Feature Writing for a series of stories on the farm crisis in the Midwest entitled "Life on the Land: An American Farm Family."¹
John Sandford Quotes
"I write late at night - 10 p.m. to 2 a.m. When I work on a book, I work every day. Basically, I try to physically write four hours a day."
"I enjoy tightly plotted novels with solid, likable characters; I like a little romance, I like a really BAD bad guy -- but maybe a bad guy who's aware of his own problems -- and I like a big bang at the end, rather than a whimper."
1Expanded Bio at Ace's Bio-Farm
I belong to several affiliate programs. When you purchase a book from this site, I earn a commission from amazon. Thank you.