20% Discounts and FREE SHIPPING!
Best Selling Pool/Billiards Books
Top Ten Pool/Billiards Instructional Books (Updated 3/17/2012)

1. The 99 Critical Shots in Pool: Everything You Need to Know... by Ray Martin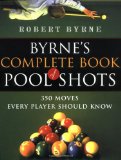 2. Byrne's Complete Book of Pool Shots: 350 Moves Every Player Should Know by Robert Byrne


3. Byrne's New Standard Book of Pool and Billiards by Robert Byrne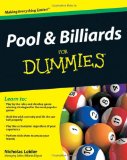 4. Pool and Billiards For Dummies by Nicholas Leider


5. Play Your Best Pool by Philip B. Capelle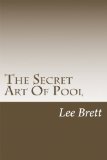 6. The Secret Art Of Pool by Mr Lee Brett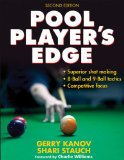 7. Pool Player's Edge - 2nd Edition by Gerry Kanov and Shari Stauch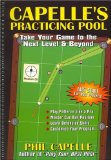 8. Capelle's Practicing Pool by Philip B. Capelle


9. Pleasures of Small Motions: Mastering the Mental Game of Pocket Billiards by Robert T. Fancher


Check out the bookstore below for more Great Pool Books by these authors: Phil Capelle, Robert Byrne, Ray Martin, Gerry Kanov, David G. (Doctor Dave) Alciatore, Bob Fancher, Jack Koehler, David McCumber, George Fels, Willie Mosconi, Jeanette Lee, Ewa Mataya Laurance.

© Copyright 2003- by Ace Toscano. All rights reserved.

* * Pool Books make great Christmas & Birthday Gifts for Pool Players * *

These products are brought to you in Association with Ace's Web World - Pool and Billiards, Amazon.com and PoolDawg.com. Thanks for stopping by.