20% Discounts and FREE SHIPPING!

World Champion Mike Massey lends his name to the cues and products offered on this page. He was born in 1947, and has been playing pool since his early teens. At 24, he clinched his first Title in a Professional 9-Ball Tournament. He went on to earn multiple titles, including the National 9-Ball championship in 1982, the Senior Masters 9-Ball title in 1997, and was the World Artistic Pool Champion in 2000, 2002, and 2003. Mike was the two-time champion of World Trick Shots in Snooker, and won the Title of ESPN's Trick Shot Magic in 2000, 2001, 2003, and 2004. Who could ever forget that "boot" shot? Insiders consider Mike one of the best players of his generation.
Ace's Mike Massey Cue Store >>>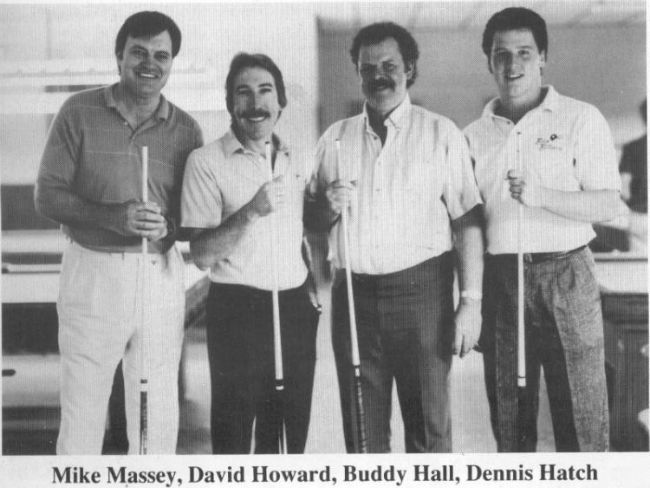 Vintage Photo

© Copyright 2003- by Ace Toscano. All rights reserved.
* * Mike Massey Pool Cue Sticks make great Christmas & Birthday Gifts for Pool Players * *
These products are brought to you in Association with Ace's Web World - Pool and Billiards and PoolDawg.com. Thanks for stopping by.