20% Discounts and FREE SHIPPING!

This site celebrates pool and billiards in the arts with fine art billiards paintings. Represented are contemporary works as well as creations of the masters. Featured artists include: Arthur Robins, Jean Beraud, Boilly, Vincent Van Gogh, George Braque, Joe Klucar, Norman Rubington, Norman Rockwell, Paul Gauguin, Dmitry Pahomov, Alexandr S Feoktistov, Elmer Roslin, Jacob Lawrence, Steven J. Levin, Edgar Degas, Steve Mills, Serhiy Savchenko, Malcolm Thain and Valerie Vescovi.
Pool & Billiards Fine Art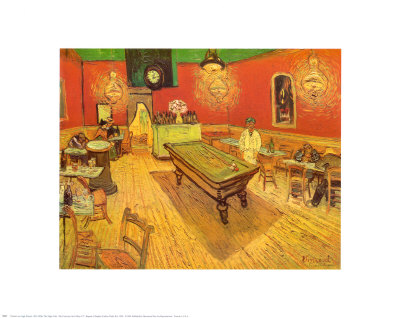 The Night Cafe Art Print
Vincent Van Gogh

Click an image for a larger view.
POOL, BILLIARDS and SNOOKER POSTERS
More Pool Paintings by Arthur Robins
More Paintings by Joe Klucar
More Paintings by Norman Rubington
More Paintings by Steve Mills
More Paintings by Serhiy Savchenko
More Paintings by Steven J. Levin Page 2
More Paintings by Valerie Vescovi
Student Award Winner - 8 Ball by Meaghan Allman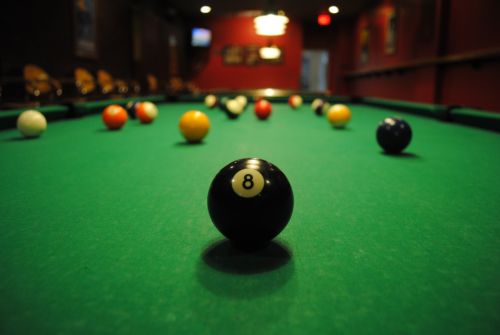 Meaghan is a student at Appalachian State University.
Students, to be considered for publication, submit your original pool art to me at the address below.



Click here to buy Sale Posters!

© Copyright 2003- by Ace Toscano. All rights reserved.