NBA Store | Magic Johnson Posters | Fathead Graphics
Earvin Effay "Magic" Johnson, Jr. (born August 14, 1959 in Lansing, Michigan), is a retired American National Basketball Association (NBA) basketball player for the Los Angeles Lakers. Before joining the NBA, the 6 ft 9 in (2.06 m) point guard enjoyed success in NCAA college basketball, winning the title in 1979 with Michigan State University. With the Lakers, Johnson established a successful career as he won five NBA championships, played in nine NBA Finals series, and was elected three times for both NBA Finals Most Valuable Player and NBA Most Valuable Player. Johnson also played in 12 All-Star games and was voted into 10 All-NBA First and Second Teams, and led the league in regular season assists four times.

Johnson is acknowledged as one of the most popular NBA basketball players of all time, being well-known for his uncanny passing and dribbling skills, and for his cheerful nature on and off the court. His fierce, but friendly rivalry with Boston Celtics forward Larry Bird rejuvenated the NBA and ushered in the era of million-dollar salaries. He was also a member of the Dream Team U.S. basketball team which won the Olympic gold medal in 1992. For his feats, Johnson was honored as one of the NBA 50 Greatest Players in 1996 and enshrined in the Basketball Hall of Fame in 2002.¹

Below are Magic's stats for his three NBA MVP seasons.

Magic Johnson's MVP Year Averages
Year
G
MPG
FG%
3P%
FT%
OFF
DEF
RPG
APG
SPG
BPG
TO
PF
PPG
1986-87
80
36.3
52.2
20.5
84.8
1.5
4.8
6.3
12.2
1.7
0.5
3.8
2.1
23.9
1988-89
77
37.5
50.9
31.4
91.1
1.4
6.4
7.9
12.8
1.8
0.3
4.1
2.2
22.5
1989-90
79
37.2
48.0
38.4
89.0
1.6
5.0
6.6
11.5
1.7
0.4
3.7
2.1
22.3

Featured here are Magic Johnson posters, photos, giant Fathead wall graphics, collectibles and apparel.
---
Ace's NBA Basketball Store
Apparel, Posters, Jerseys, T-Shirts, Jackets, Caps, Sweaters, Footwear, Women's,
Infants', Kids', Auto Accessories, Books, DVDs, Collectibles, Cards
Ace's NBA Store - 25 Departments - All Teams and All Players >>>
All Apparel

Collectibles

For The Home

Books

All Magic Johnson Fan Gear >>>
Magic Johnson Posters & Photos
Magic Johnson Hall of Fame PF Gold Composite Photo
8 in. x 10 in.
Buy at AllPosters.com

** All Magic Johnson Posters & Photos **
Life-Size Fathead Wall Graphics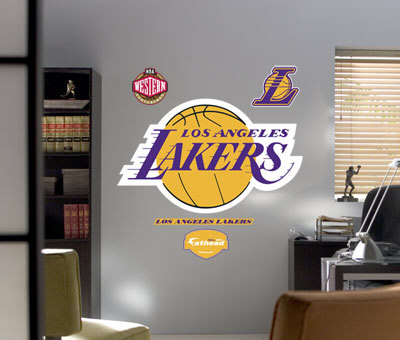 Lakers Logo -Fathead Wall Sticker
52 in. x 32 in.
Buy at AllPosters.com


© Copyright 2003- by Ace Toscano. All rights reserved.
We are not affiliated with the NBA's official site.