NBA Store | Blake Griffin Posters | Fathead Graphics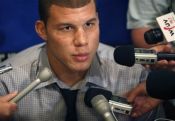 Blake Griffin was born in Oklahoma City on March 16, 1989. His parents are Gail and Tommy Griffin and his brother is Taylor Griffin, currently playing for the Phoenix Suns. Blake began his basketball career at Oklahoma Christian School, playing under his father, who was the head coach. While there, he helped lead his team to four state championships.
Griffin's career throughout college at the University of Oklahoma was very successful. By his true sophomore year, he had scored 1000 career points. With an illustrious college resume, he decided to enter the NBA draft. On April 7, 2009, he was selected by the Los Angeles clippers as the number one overall draft pick.
Surgery on his broken left kneecap forced Blake to sit out the 2009-2010 season, but he returned with a vengeance for the 2010-2011 campaign, setting the NBA on fire, becoming the first unanimous choice for Rookie of the Year in 21 years.¹
There is no better place for Blake Griffin posters, photos, giant Fathead wall graphics, collectibles and apparel.
---
Ace's NBA Basketball Store
Apparel, Posters, Jerseys, T-Shirts, Jackets, Caps, Sweaters, Footwear, Women's,
Infants', Kids', Auto Accessories, Books, DVDs, Collectibles, Cards
All Apparel

Collectibles

For The Home

All Blake Griffin Fan Gear >> NBA Store - All Teams, All Players >>
Blake Griffin Posters & Photos
Blake Griffin 2009-10 Photo
20 in. x 24 in.
Buy at AllPosters.com

** All Blake Griffin Posters & Photos **
Life-Size Blake Griffin Fathead Wall Graphics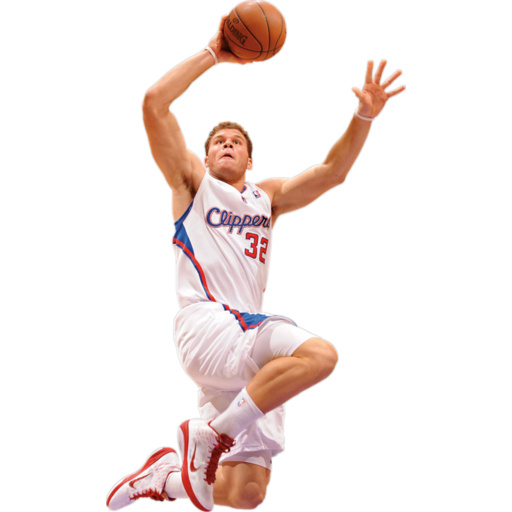 ¹ Complete Blake Griffin bio at Wikipedia.
© Copyright 2003- by Ace Toscano. All rights reserved.
We are not affiliated with the NBA's official site.