Novels by Stephenie Meyer
This page is dedicated to popular author Stephenie Meyer. At Ace's Web World you can read a biography of Stephenie Meyer and you can buy Stephenie Meyer's books in print of on audio Cassette. Here are some of the titles available:
All Stephenie Meyer Novels >>

All Stephenie Meyer Kindle eBooks >>


Amazon Books Home >>
Stephenie Meyer Bio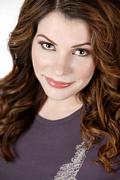 Stephenie Meyer's life changed dramatically on June 2, 2003. The stay-at-home mother of three young sons woke-up from a dream featuring seemingly real characters that she could not get out of her head. "Though I had a million things to do (i.e. making breakfast for hungry children, dressing and changing the diapers of said children, finding the swimsuits that no one ever puts away in the right place), I stayed in bed, thinking about the dream. Unwillingly, I eventually got up and did the immediate necessities, and then put everything that I possibly could on the back burner and sat down at the computer to write—something I hadn't done in so long that I wondered why I was bothering." Meyer invented the plot during the day through swim lessons and potty training, then writing it out late at night when the house was quiet. Three months later she finished her first novel, Twilight.
Stephenie Meyer was born in Hartford, Connecticut, to Stephen and Candy Morgan. She grew up in Phoenix, Arizona, with five siblings: Seth, Emily, Jacob, Paul, and Heidi. She attended Chaparral High School in Scottsdale, Arizona. A member of The Church of Jesus Christ of Latter-day Saints, she then attended Brigham Young University in Provo, Utah, where she received a B.A. in English in 1995. Meyer met her husband Christian, nicknamed "Pancho", when she was growing up in Arizona, and married him in 1994. Together they have three sons: Gabe, Seth, and Eli.
---
Stephenie Meyer Quotes
"She's not a hero, and she doesn't know the difference between Prada and whatever else is out there. She doesn't always have to be cool, or wear the coolest clothes ever. She's normal." ~ Stephenie Meyer on Bella
"It all started June 2nd 2003 and I have the exact, I know the exact date because I have all these other things on my calendar that I had to do that day." ~ when Stephenie Meyer decided to write
"The vampires had to have the basic rules of the vampires I've created — which means no fangs, which means no coffins, which means they sparkle in the sunlight. The characters have to exist by their present names and in their present forms, and you can't kill anyone who doesn't die in the book." ~ Stephenie Meyer on conditions imposed on movie makers
---

© Copyright 2004- by Ace Toscano. All rights reserved.