Lady Gaga Store
Lady Gaga Posters
Lady Gaga MP3s
Tickets
Lady Gaga Biography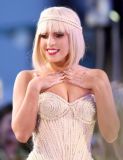 When Pop star Lady Gaga released her album Born This Way (
Buy Album

), no one suspected that it would sell 1.11 million copies nationwide during its first week of release. That was the highest selling debut since March 2005, when 50 Cent's The Massacre sold 1.14 million copies in its first week.
Lady Gaga (born Stefani Joanne Angelina Germanotta, March 28, 1986) has been influenced by glam rock artists such as David Bowie and Queen, as well as pop music artists such as Madonna, Britney Spears and Michael Jackson. The Queen song "Radio Ga Ga" inspired her stage name, "Lady Gaga". She commented: "I adored Freddie Mercury and Queen had a hit called 'Radio Gaga'. That's why I love the name. Freddie was unique – one of the biggest personalities in the whole of pop music." In response to the comparisons between herself and Madonna, Lady Gaga stated: "I don't want to sound presumptuous, but I've made it my goal to revolutionise pop music. The last revolution was launched by Madonna 25 years ago." Actress and singer Grace Jones was also cited as an inspiration, along with Blondie singer Debbie Harry.
Besides her career in music, Lady Gaga has enhanced her repertoire as a philanthropist who has contributed to various charities and humanitarianism works.
---
"When I wake up in the morning, I feel just like any other insecure 24-year old girl. Then I say, 'Bitch, you're Lady Gaga, you get up and walk the walk today.'"
---
Although declining an invitation to record a benefit song, Lady Gaga held a concert of The Monster Ball Tour following the 2010 Haiti earthquake and dedicated it to the country's reconstruction relief fund. This concert, held at the Radio City Music Hall, New York, on January 24, 2010, donated any received revenue to the relief fund while, in addition, all profits from sales of products on Gaga's official online store on that same day were donated. Lady Gaga announced that an estimated total of $500,000 was collected for the fund.¹
---
Bargains Galore @ Ace's Music Store
CDs, DVDs, Posters, T-Shirts, MP3s, Books, Guitar Hero
Music

T-Shirts

More Posters

Books

All Lady Gaga at Amazon >>
---
Lady Gaga Posters, Photos & T-Shirts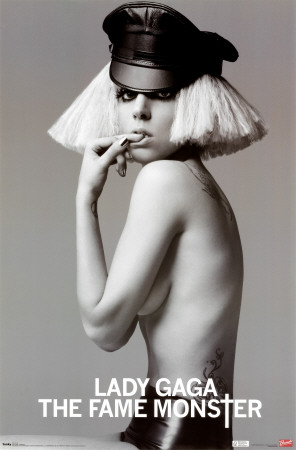 Lady Gaga
Buy This Allposters.com

All Lady Gaga Posters & Tees >>
---
Lady Gaga MP3 Downloads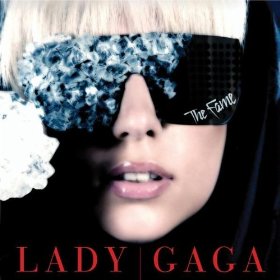 Gaga MP3s >>

---
Sites That Rock
© Copyright 2003- by Ace Toscano. All rights reserved.