Justin Bieber Store
Justin Bieber Posters
Justin Bieber MP3s
Tickets
Justin Bieber Biography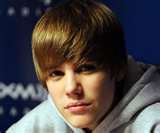 Justin Drew Bieber (born March 1, 1994)is a Canadian pop-R&B; singer who was discovered in 2008 by Scooter Braun. Braun happened to come across Bieber's videos on YouTube and soon after became his manager. Braun arranged for him to meet with Usher in Atlanta, Georgia, and Bieber was soon signed to Raymond Braun Media Group (RBMG), a joint venture between Braun and Usher, and then to a recording contract with Island Records offered by L.A. Reid.
His debut single, "One Time", was released worldwide during 2009, and charted within the top 30 in over ten countries. It was followed by his debut release, My World, on November 17, 2009, which was certified platinum in the United States, making him the first artist to have seven songs from a debut album chart on the Billboard Hot 100. His first full studio release, My World 2.0, was released on March 23, 2010 and has since received similar success; it debuted at number one and within the top ten of several countries and was certified platinum in the United States. It was preceded by the worldwide top-ten single, "Baby," in January 2010.
Justin Bieber's third studio album, Believe (Buy Believe [Deluxe Edition]
), was released in June of 2012 by Island Records. It marked a musical departure from the teen pop sound of his previous releases, and incorporates elements of dance-pop and R&B.; Intent on developing a more mature sound, Bieber collaborated with a wide range of urban producers as well as some long-time collaborators, including Darkchild, Hit-Boy, Diplo and Max Martin. Entertainment Weekly praised Bieber's evolution, calling the album both a "reinvention and a reintroduction." "Believe" debuted at number one on the Billboard 200, with first-week sales of 374,000 copies which, up to that time, was the biggest debut sales week for an album in 2012.
---
"I have crushes, but they're all too old. Like Beyonce -she has a husband, I might get shot. I went up to give Beyonce a hug at the Grammys and Jay-Z said, watch out buddy! He was kidding, but you know..." ~ Justin Bieber
---
Bieber was born in London, Ontario and was raised in Stratford, Ontario. His mother, Pattie Mallette, was 18 years old when she became pregnant with her son. Mallette, who worked a series of low-paying office jobs, raised Bieber as a single mother. However, Bieber maintains contact with his father, Jeremy Bieber, who married another woman and had two children. He is of paternal German ancestry with his great-grandfather immigrating from Germany to Canada. As he grew, Bieber taught himself to play the piano, drums, guitar, and trumpet. In early 2007, when he was twelve, Bieber sang Ne-Yo's "So Sick" for a local singing competition in Stratford and placed second. Mallette posted a video of the performance on YouTube for their family and friends to see. She continued to upload videos of Bieber singing covers of various R&B; songs, and Bieber's popularity on the site grew. ¹
---
Bargains Galore @ The Music Store
CDs, DVDs, Posters, T-Shirts, MP3s, Books, Guitar Hero
CDs DVDs MP3s

Posters

T-Shirts, etc.

Books

Ace's Music Super-Store - All 9 Departments >>>
---
Justin Bieber Posters, Photos & T-Shirts
All Justin Bieber Posters & Tees >>
---
Justin Bieber MP3 Downloads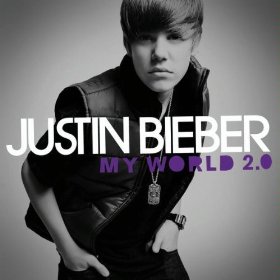 All Justin Bieber Downloads >>

---
Sites That Rock
© Copyright 2003- by Ace Toscano. All rights reserved.