John Sandford (John Camp) Biography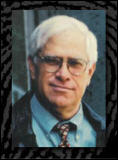 John Sandford is the pseudonym of the Pulitzer Prize-winning journalist John Camp. Camp was born in 1944 and was raised in Cedar Rapids, Iowa. He received his B.A. in American Studies from the University of Iowa, and received his first intensive training and experience as an army journalist and reporter. He served in Korea for 15 months working for his base newspaper.
After the army, Camp spent 10 months working for the Cape Girardeau Se Missourian newspaper before returning to the University of Iowa for his Masters in Journalism. From 1971 to 1978, he worked as a general assignment reporter for the Miami Herald, covering killings and drug cases, among other beats, with his colleague, the Pulitzer Prize-winning journalist Edna Buchanan

.
In 1978, Camp joined the St. Paul Pioneer Press as a features reporter. He became a daily columnist at the newspaper in 1980. That same year he was a finalist for the Pulitzer Prize for a series of stories on Native American culture. In 1986, Camp won the Pulitzer Prize for Non-Deadline Feature Writing for a series of stories on the farm crisis in the Midwest entitled "Life on the Land: An American Farm Family."
Camp has written the bestselling "Prey" series under the name John Sandford. The titles in this series, which features Lucas Davenport, include, in order of publication, Rules of Prey(1989), Shadow Prey (1990), Eyes of Prey (1991), Silent Prey (1992), Winter Prey (1993), Night Prey (1994), Mind Prey 1995), Sudden Prey (1996), Secret Prey (1998), Certain Prey (1999), Easy Prey (2000), Chosen Prey (2001), Mortal Prey (2002), Naked Prey (2003), Hidden Prey (2004), Broken Prey (2005), Invisible Prey (2007), Phantom Prey (2008), and Wicked Prey (May, 2009).
Dark of the Moon and Heat Lightning, spinoffs of the Prey Series featuring Virgil Flowers, were declared "compulsively readable" by the L.A. Times.
"Like the best writers in this genre—Dashiell Hammett, Elmore Leonard, Ed McBain among them—John Sandford evokes his netherworld with authentic dialogue and meticulous details."
—Minneapolis Star Tribune
With the "Prey" series, Sandford has displayed a brilliance of characterization and pace that has earned him wide praise and made the books national bestsellers. He has been hailed as a "born storyteller" (San Diego Tribune), his work as "the kind of trimmed-to-the-bone thriller you can't put down" (Chicago Tribune), and Davenport as "one of the most engaging (and iconoclastic) characters in contemporary fiction." (Detroit News)
The above is mostly based on the profile found at Penguin Group USA and general information posted at the official John Sandford site.
---
Copyright © 2004- by Ace Toscano. All rights reserved.

(We are not affiliated with sites or advertisers promoted in paid ads appearing on this or any page.)