Sue Grafton Biography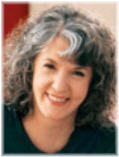 Sue Taylor Grafton (born April 24, 1940) is a vastly popular American author of detective novels. Her works have been published in 28 countries and 26 languages—including international markets her readership is in the millions. She is best known for her chronological series of mystery novels set in and around the fictional town of Santa Teresa, California, written from the perspective of female private investigator Kinsey Milhone. Regarding the progression of her writing, this reply to a reader's question is posted on her website, suegrafton.com:
"I was an English major in college with minors in Fine Arts and Humanities. I attended the University of Louisville my freshman year, transferred to what was then Western Kentucky State Teachers College for my sophomore and junior years, and then graduated from the University of Louisville in the summer of 1961. I started writing seriously when I was 18, wrote my first novel when I was 22, and I've never stopped writing since. Of the first seven novels I wrote, numbers four and five were published. Numbers one, two, three, six, and seven, have never seen the light of day...and rightly so. The eighth novel I wrote was 'A' IS FOR ALIBI."
After Grafton's first book of the series "A" is for Alibi, written and set in 1982, the series continued with "B" is for Burglar, "C" is for Corpse, and so on through the alphabet (see below). The timeline of the series is slower than real-time - her book, "Q" is for Quarry is set in 1987, even though it was written in 2002. Her latest book, "U" is for Undertow had a release date of December, 2009. When asked in an ivillage.com interview what sparked her idea for the alphabetical titles, she gave this reply:
"When I first came up with the idea of doing a mystery series, I was looking for a way to link titles. I was aware of John D. McDonald, whose titles were connected by color. I was also aware of Harry Kemmelman, whose titles were linked by days of the week. I was reading a book of cartoons by Edward Gorey in which he does pen and ink drawings of little Victorian children, being "done in" by various means, so Edward Gorey did "A is for Amy, who fell down the stairs"; "B is for Basil, assaulted by bears," etc. The minute I got to that line, it occurred to me that it would be possible to do a series based on the alphabet. The name of the Gorey book is The Gashlycrumb Tinies. So, at that point, I sat down and went through the alphabet to make sure I had enough titles to go around. The titles are crime-related, so please be aware of that."
And when she has time to read: "My favorite is Elmore Leonard

. I also like Simon Stuart O'nan. His book The Speed Queen wiped me out. It is just such a great book. It's one of those books I read and I thought, "I wished I had written this one." It's just a great set up. Who else do I read? I just finished reading The Sparrow by Mary Doria Russell, which is science fiction. I do like SF and read it occasionally, but to me science fiction is what the mystery is to most people. I just don't know who's good. I recognize that it's broken down into various subgenres, and it seems overwhelming sometimes."
Sue divides her time between Montecito, California and Louisville, Kentucky, where she was born and raised. She has three children and two grandchildren. Grafton has been married to Steve Humphrey for more than twenty years. She loves cats, gardens, and good cuisine.
Among Sue Grafton's Kinsey Milhone mysteries are A is for Alibi, B is for Burglar, C is for Corpse, D is for Deadbeat, E is for Evidence, F is for Fugitive, G is for Gumshoe, H is for Homicide, I is for Innocent, J is for Judgement, K is for Killer, L is for Lawless, M is for Malice, N is for Noose, O is for Outlaw, P is for Peril, Q is for Quarry, R is for Ricochet, S is for Silence and T is for Trespass, U is for Undertow.
---
Copyright © 2004- by Ace Toscano. All rights reserved.

(We are not affiliated with sites or advertisers promoted in paid ads appearing on this or any page.)