Money Plays in Poker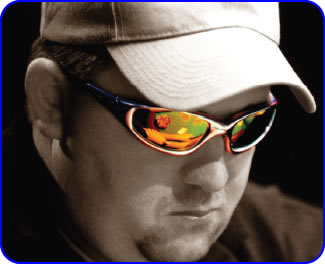 In television land, ratings are the undisputed king of all things green. If a program isn't pulling in millions, then it's doing something wrong. Networks aren't shy at all about replacing the entertainment you love with entertainment that two other people might love more. However, there are exceptions to this universal rule. Thankfully for poker fans, ESPN has decided that one-million viewers is enough to keep their WSOP broadcasts happening after 2010.
ESPN had originally signed with the WSOP through 2010, and together, the duo has brought fans some remarkable footage of poker. They dropped the ball, did ESPN, when attempting to go the way of professional boxing and offer the final table coverage exclusively on pay-per-view. But the network has since learned from their mistakes. Last year's WSOP coverage featured new tables, new camera angles, and hours of extra high-def footage. For the summer months, it was a ratings bonanza.
Millions of people in the world spend a lot of time betting away at an online casino of their choice. You can find even more at poker rooms at the height of poker season (WPT and WSOP). This demographic has one thing in common: Most who are able are glued to the television set when the Entertainment Sports Programming Network airs their coverage of the World Series of Poker.
We're thankful to the cable network for this. Poker is a wholly unappreciated sport. The fact that an internationally renowned network would go out of its way to air the footage is something that none of us have taken for granted.
Poker also piques other sensibilities of our human nature. After Chris Moneymaker shocked the world by becoming the first Internet-playing amateur to win the WSOP Main Event, the world fell in love with the Cinderella, Rocky-esque underdog story. Since that bold and beautiful day, amateurs have consistently defeated the pros to take home millions of dollars. Viewers can't get enough of the heart-pounding intrigue. And the pros-astute as there are when it comes to odds-know better than to complain. Unless, of course, it's Phil Hellmuth we're talking about.
The pros recognize that it's all about odds. If you have 100 pros and 2000 amateurs, well, a pro's chance of claiming victory is 20-1. There's no river card lucky enough to change that absolute number.
ESPN recognizes a good sport's story when they see it, and thanks to their insistence on working up a new deal after 2010, poker fans can expect at least another few years of WSOP gaming covered from every conceivable angle. Poker and television - it's a beautiful thing.
So, the question everyone wants to know: who wins the upcoming WSOP? That's a bad bet to place. There are no strict favorites. But we'll go out on a limb and say that it won't be a professional. Even still, ESPN will love every minute of it, and so will we.
---

Webmaster: Ace Toscano.